The Moffatts Serenades Araneta Coliseum On Farewell Tour
After 16 years, Philippines finally reunited with The Moffatts during their Final Tour at the Smart Araneta Coliseum last February 18, 2017. Brothers Scott, Clint, and Bob had once again made the 90s fan girls fall in love more with their charisma that matured but remained iconic.
The band began their career back when they were in their teenage years. So seeing them perform in their 30s brought nostalgic and welcoming feelings. Remember the days when you would wait for their music videos on TV or for their singles to play on the radio? The internet wasn't really a hit back then. Memorizing their lyrics was quite a challenge.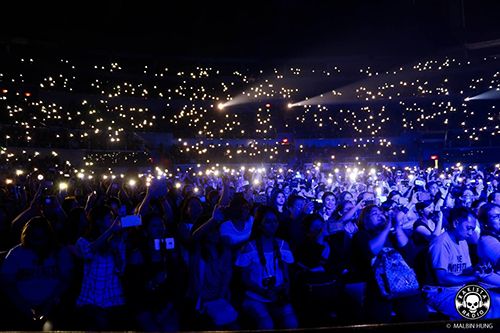 The Moffatts started with two of their legendary songs, "Crazy" and "I'll Be There For You." While performing, it became obvious that those hits are still popular. Everyone in Smart Araneta Coliseum was singing their hearts out. It's good to see that even if their supporters passed their teenage years, The Moffatts still has a huge place in their hearts.
Through the night, the boys had time to express and performed their solo projects. Scott Moffatt started sharing his music right after the first few songs with his brothers. Somehow, it is far from what their music genre. This time, it was more mature and techno. It may be new to their supporters but it was not a problem. Everyone still showed a favorable appreciation to their childhood idol.
Manila also had a dose of Clint and Scott's latest project, The Endless Summer. For a while, the duo serenaded Araneta Coliseum. Of course, the crowd's heart dropped when the twins started singing. It was amazing to hear that these brothers' voice can blend perfectly well.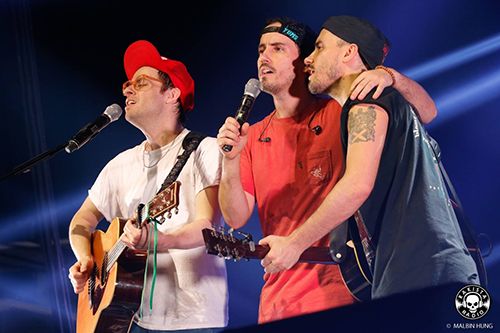 After showing off their solo projects, the trio went back to the stage together and performed more songs for the fans. The Moffatts has the charm to catch you right in the moment where you don't want to do anything but watch and sing along with them. The band Moffatts ended their set with another crowd-favorite that may end the tour perfectly well, "Miss You Like Crazy."
Bittersweet feelings were in the air. Yes, everyone's happy and astonished to see The Moffatts again. However, it was the official goodbye after almost two decades. That one night in Araneta Coliseum with The Moffatts just proved how their Filipino fans will show their supporters no matter what. Thanks to Midas Production for making this wonderful event possible.
By: iel - Rakista Team
Photos by: Malbin Hung - Rakista Team