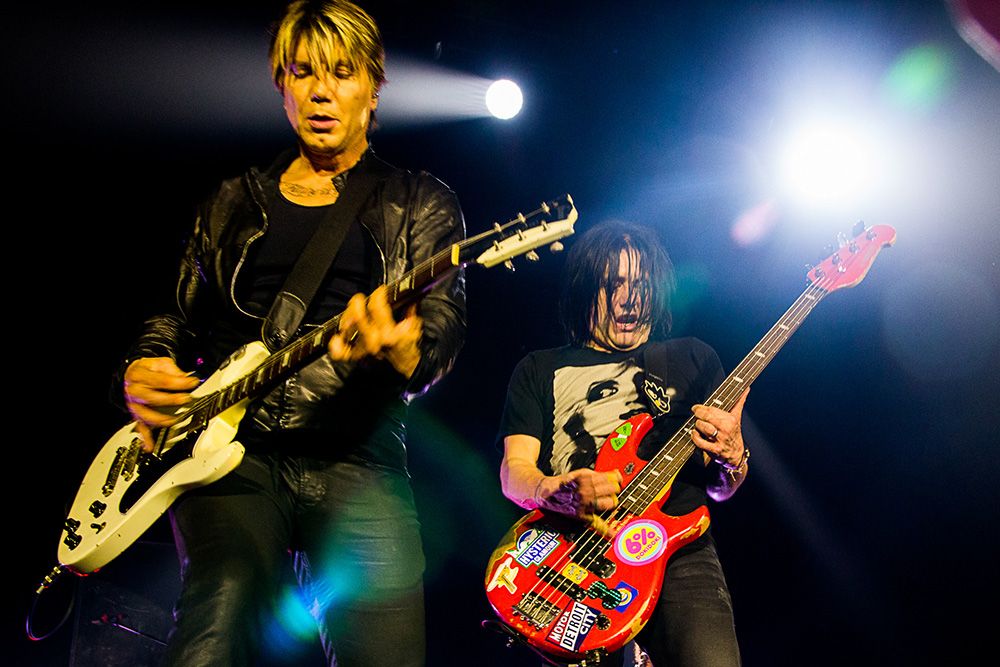 Goo Goo Dolls' First Night In Manila
Goo Goo Dolls finally set foot in Manila last February 11, 2017, at Smart Araneta Coliseum for the first time in 30 years. Produced by Random Minds, the successful show was a like pre-valentine treat for everyone who grew up in the era of alternative rock from the late 80s.
Last week's performance was composed of founding members John Rzeznik and Robby Takac along with their touring members, Craig Macintyre for drums, and Korel Tunador and Brad Fernquistfor guitars. The iconic band took off with a back to back performance of "Over and Over," and "Long Way Down."
Rzeznik was astonished by the crowd and wondered why it was only their first time to tour in the Philippines. Takac, on the other hand, had a very good rebuttal: "We just wanted to make sure we were very well-practiced, so we took 30 years and were all practiced up for you guys."
The people rejoiced more when Goo Goo Dolls started performing two of the crowd's favorite, "Slide" and "Big Machine." It was amazing to see that the vibe that Goo Goo Dolls have is still (and will always be) there. Even if Rzeznik was a little out of breath in some moments, "IT" was still there. And with the super active Robby Takac on his side, those minimum flaws were barely noticeable.
They also played some new records. "Rebel Beat," "So Alive," and "Come to Me" were some of the latest tracks that Goo Goo Dolls played. But people cheered more when they heard nostalgic tracks like "Name," "Naked," and "Sympathy."
But what made the night more beautiful was when Goo Goo Dolls played "Iris." By just strumming for the intro, the crowd stood up altogether to feel and witness this smashing hit for the first time in the Philippines. Among the 24 tracks that the band performed, Iris this song had the most breathtaking moment.
As for the encore, Goo Goo Dolls ended their set with a cover of Supertramp's "Give A Little Bit" and "Long Way Home." It rained confetti and there were balloons up in the air to signal a successful end of the event. Looking around, it was pretty obvious that what happened was a complete satisfaction of the supporters who waited for that day to come. It also seems that it will not be Goo Goo Dolls's last performance in the Philippines.
All thanks to Random Minds Production for making this event possible.
By: iel
Photo by: Yummie Dingding