The Last Night With Yellowcard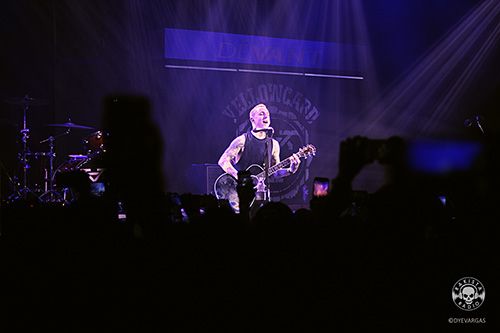 Everything is gonna be alright, everything's gonna be alright, be strong, believe…. It was a bittersweet moment to see Yellowcard last February 11, 2017, at the SM Skydome for their final tour. After 20 kickass years, the time has come for Ryan Key, Sean Mackin, Josh Portman, and Ryan Mendez to bid adieu to the stage that they share with many pop-punk kids. And as expected, Yellowcard took off with a massive and ridiculously extraordinary show before breaking up.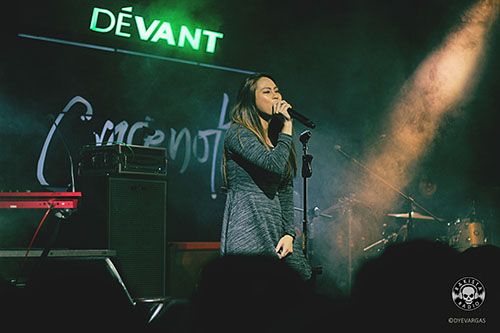 Gracenote was the opening act for the night. Eunice Jorge, Jazz Jorge, and EJ Pichay did a very great job in setting the crowd's mood before the headliner. Like what one of the attendees said, it was a good warm up to sing along with the trio. Even Yellowcard's vocalist Ryan Key was in astonishment. He even joked that Eunice Jorge was somehow trying to make him look bad because of her amazing voice.
When Gracenote left the stage, there was a short break before the lights dimmed. It was when the members of Yellowcard started coming out at the stage one by one. They fired away with songs that pretty summed up their years in the music industry. They first played "Believe," "Lights and Sound," "Way Away,""Always Summer," "Five Becomes Four," all the way through their 2016 hits "Rest in Peace" and "What Appears."
Yellowcard also had a back to back performance of "Awakening" and "Light Up The Sky." It was probably the craziest and the most exciting set. Everyone was jumping and banging heads with their fists in the air. Moments later, the crowd eased down a little when the band their 2011 song called "Sing For Me." The crowd was so striking. Everyone was waving their hands slowly while singing with Yellowcard, probably reminiscing the people that they care about.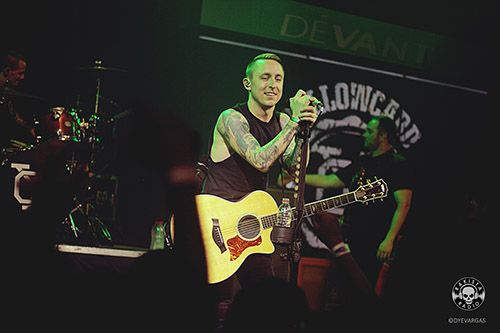 During their concert, Ryan and Sean almost serenaded the whole SM Skydome when they also performed an acoustic version of "Empty Apartment." What made the set more intimate was Sean's performance with his violin that definitely wowed the crowd.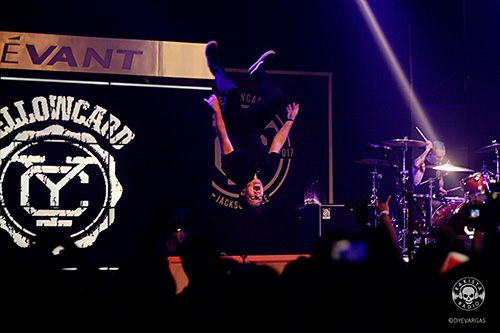 When they ended the set with "Holly Wood Died," the lights went out and they came off the stage. Everyone knows that it was not yet over but heck, they chanted "We want more!" anyway. And that's when they came back to cap off the night with two of the crowd's favorite, "Only One" and "Ocean Avenue."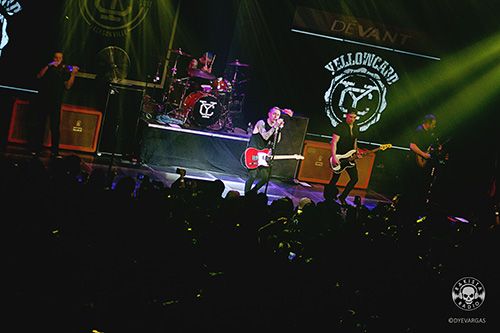 The amazement of both the bands and the attendees was left in the air when the show ended. Yellowcard relive and set the pop-punk souls free for almost 3-hours. The SM Skydome was like a time capsule the brought everyone back to the years when it all started up to the present day. It was totally a memorable night. All thanks to DMC Philippines and Phoenix Production.
By: iel – Rakista Team
Photo by: Dye Vargas – Rakista Team