DEMI: "So how is OPM Dead again?"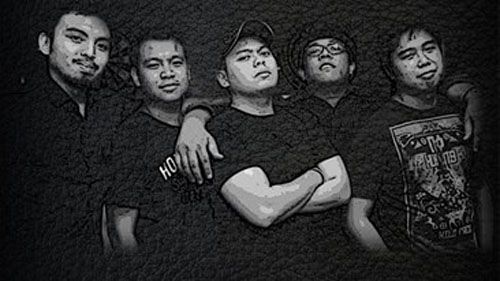 photo courtesy of Facebook
"So how is OPM Dead again?" rock band, Demi, responded when we asked them if OPM is dead. "We see a very much alive and beating community waiting to be heard. We've got a lot of class acts all around the metro." The band also stated that OPM is just around the corner with local bands performing in different bars most of the night. "At any given evening, you hop over to BKB, you got a band playing there, you go to 70's Bistro, there's another band, you go to B-Side, there's a Fliptop Battle Event and lastly, if you go to X278 Bar, you'll see Demi rocking their assess off with The Southern Project," they added.
Demi is a five-piece male fronted band composed of Weil Ylagan (lead vocals), Emil Tanchico (guitars/vocals), Richard Talagtag (guitars), Jenzo Pastrana (bass), and Cyro Albino (drums). In an interview with the quintet, Demi shared how the five of them named their band back in college – which was coined after the hot girl they knew then. "We're bringing up crazy names like "Alindog" and whatnot, and I can't remember the other names but we did come up with a lot of names," Weil narrated. "Then JP (former member) was on his laptop stalking people on Facebook and then he showed us the profile page of a hot girl named "Demi" whom he was classmates with back in college." Incidentally, everyone in the band is well familiar with this Demi girl that it became easier for them to honor her by naming the band after her.
On the other hand, Weil talked about their style in managing work and band career. "Well, for us, I guess if you really like something, you'll really make time for what you love." With this view, the vocalist shared that Demi is hoping to have another recording, a new EP Album and a music video within the next three years. "We'd also like some more likes on Facebook and our selfies aren't doing a very good job," the guys also interjected.
The band also disclosed their music making-process in which they summarized into seven steps: Make the killer riff, Figure out the bass line, Figure out the chords in the riff, Make the drum beat then write the lyrics, Compile everything and fine tune the song. Rinse and repeat. Most of the time, their songs depict the lives and good times of the band members. "'Follow your dream and don't let anyone tell you otherwise,' that's kind of the message of our songs," they alleged.
Through the interview, we also asked Demi about the things they had learned while standing as a band in which they shared that they enhanced themselves in providing support to each other. "We learned to be Team Players through our cooperation and chemistry and in effect we learned to be better musicians in a band. Thus, we learned to be better people outside the band as well," Demi shared. That's why they also advised those people who are about to form their own band to have a good band chemistry. "This means that mean you have to learn your instrument as much as you can and jam with your band as often as you can," they described.
As a conclusion, Demi left a short message to the Rakista Community. "To the best, the wildest, and the loudest fans out there in Rakista.com, we send out our love and respect to you. Let's continue to support the Rakista.com site as well as the local rock n roll scene itself. You guys are really awesome. Demi loves you all!!"
Be updated with Demi by following them on their Facebook page at
https://www.facebook.com/demipilipinas.
You can also request and/or vote for their songs on Rakista Radio by just searching "Demi" or the title of the song/s under "Playlist and Requests."
By: iel – Rakista Team