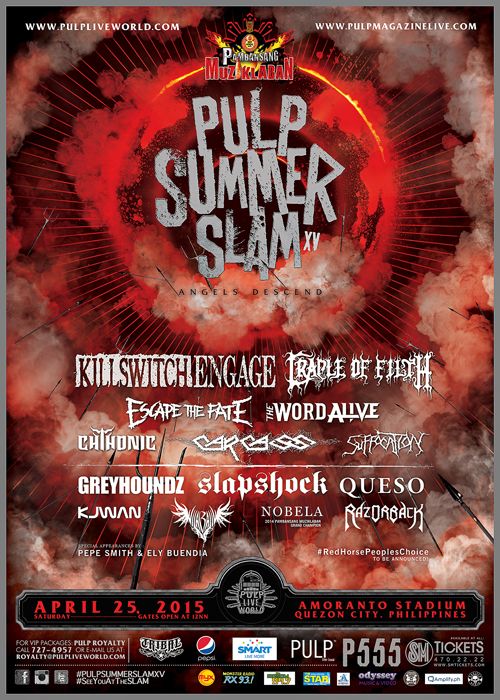 Red Horse Beer, in cooperation with Rakista Radio, is giving away FREE PULP Summerslam XV Tickets!
Mechanics:
Step 1. Buy 36 bottles of Red Horse Beer (of any variant) and keep the crowns. Only crowns with the year 2015 are accepted.
Step 2. Bring and present the 36 Red Horse Beer crowns to Rakista Radio's office in exchange for one (1) ticket to PULP Summerslam XV!
Message our facebook page for the address:
http://facebook.com/rakistasite
http://facebook.com/rakistaradio
The more crowns you have, the more chances of you getting more tickets! First come, first serve - so buy and stack up those Red Horse Beer crowns now before the promo runs out!Promo runs until April 25, 12PM